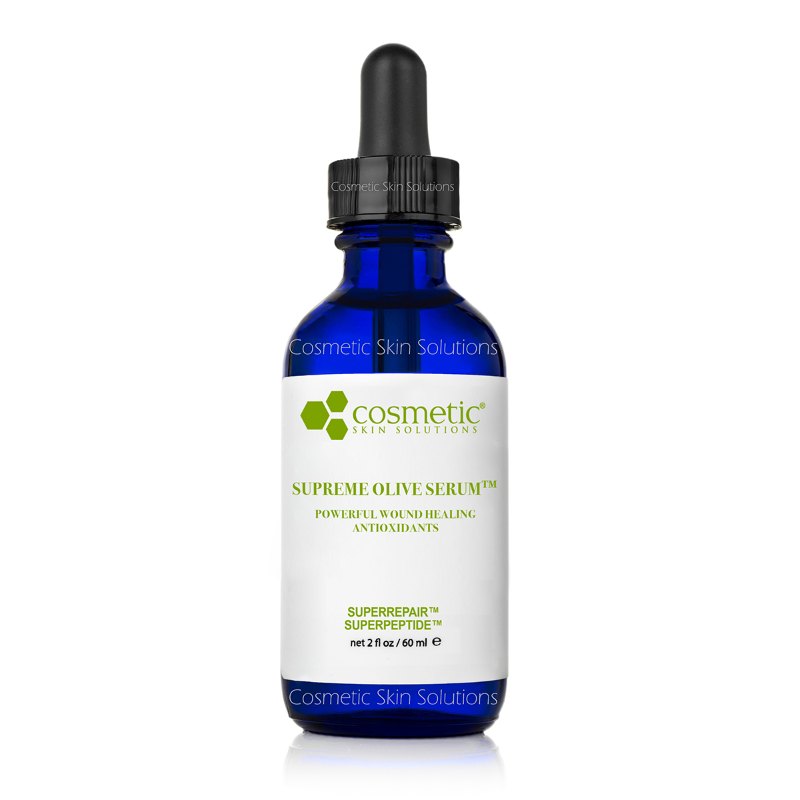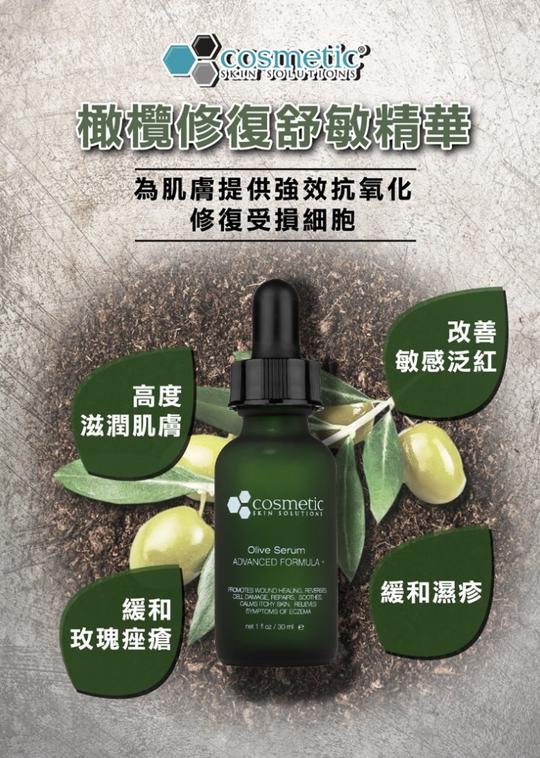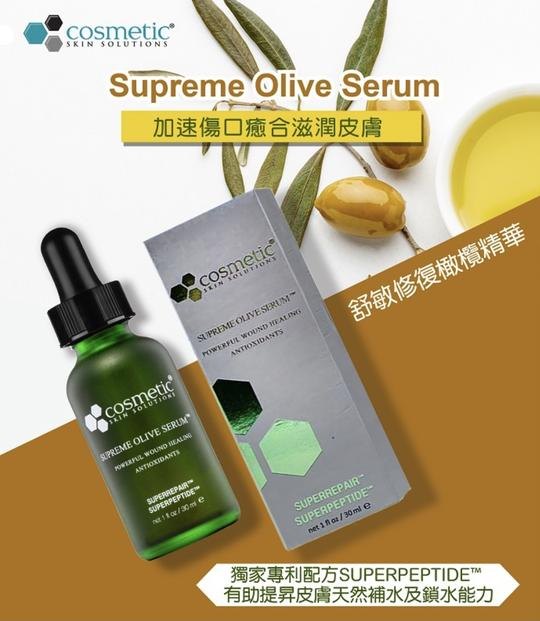 CSS Cosmetic Solutions Olive Serum 60ml
Model:
All countries
Product Description
CSS Cosmetic Solutions Olive Serum
A revolutionary and proven amino acid peptide formulation promotes wound healing, improving symptoms caused by rosacea, psoriasis, and eczema. Skin will feel calm, relieved and repaired for wonderfully, beautiful looking skin!
Product Description:
This exceptional wound healing serum provides amino acids LGlutamine, Taurine, Arginine to provide wound healing and cellular rejuvenation properties. This reverses cell damage, thus rebuilding the skin's cellular structural matrix. Skin will become strengthened and repaired. Peptides Palmitoyl Tetrapeptide 7, Palmitoyl Oligopeptide (Matrixyl 3000) along with Palmitoyl Pentapeptide-3 (Matrixy) are clinically tested peptide ingredients documented to provide wound healing properties thus reducing fine lines and fine wrinkles.
Promotes wound healing properties
Improves skin symptoms associated with rosacea, eczema, and psoriasis Peptide complex clinically documented to reduce fine lines and fine wrinkles
Amino acid complex promotes rebuilding of the cellular structural matrix Vitamins B5 (Pantothenic Acid) repairs and regenerates skin cells, provides antioxidant protection as hyaluronic acid binds moisture to the skin
Olive Leaf Extract provides purifying, astringent, and emollient properties
Soothes and calm irritated skin caused by symptoms listed above
Directions:
Twice daily, apply 5 to 6 drops each morning to a dry face, neck, and décolleté or following laser IPL treatment. For optimal results, use after a Cosmetic Skin Solutions topical antioxidant.
免責聲明
本網頁所載的所有資料、商標、標誌、圖像、短片、聲音檔案、連結及其他資料等(以下簡稱「資料」),只供參考之用,本公司將會隨時更改資料,並由本公司決定而不作另行通知。雖然本公司已盡力確保本網頁的資料準確性,但本公司不會明示或隱含保證該等資料均為準確無誤。本公司不會對任何錯誤或遺漏承擔責任。