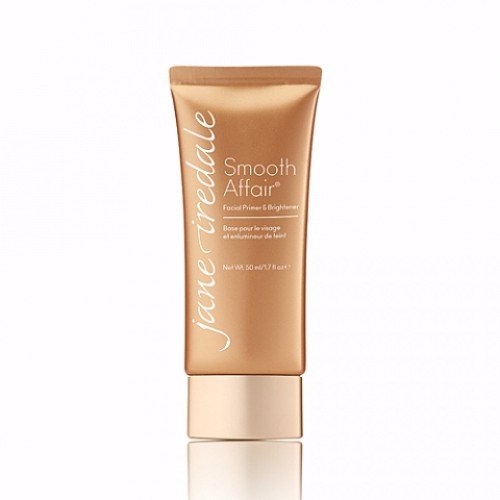 Jane Iredale Smooth Affair ® Facial Primer Brightener 50ML
Model:
Ask for Price
All countries
Product Description
Jane Iredale Smooth Affair Facial Primer & Brightener
Create a luminous complexion with this makeup primer.
If you want your cosmetics to last all day, you have to begin your routine with a priming product. jane iredale Smooth Affair Facial Primer & Brightener creates a smooth base for you to apply your foundation, concealer, blush and other products. Your cosmetics will last all day and resist smudging when you use this makeup primer. The luminous formula creates a brighter complexion while minimizing the look of blemishes and pores. Anti-aging ingredients help maintain firmness and elasticity while smoothing fine lines and wrinkles. Use this nourishing primer every day for radiant skin.
Your mineral cosmetics stay put for hours with jane iredale Smooth Affair.
The natural and botanical ingredients in jane iredale Smooth Affair Facial Primer & Brightener blend perfectly with your mineral makeup products to create a long-lasting look. Anti-aging ingredients such as algae extracts help preserve elasticity and create a smoother texture. Grapefruit extract creates a luminous appearance while antioxidants such as green and white tea leaf extracts defend against free radicals. To reduce redness and inflammation, this formula contains olive leaf extract and aloe leaf juice. Most skin types can use this non-comedogenic mineral cosmetics product to maintain healthy skin.
Highlights
-Creates long-lasting makeup looks
-Creates a luminous glow
-Softens and smooths skin
Directions
With fingertips, gently apply a thin layer all over the face. Spread evenly until primer has been absorbed. Use with or without a water-based moisturizer.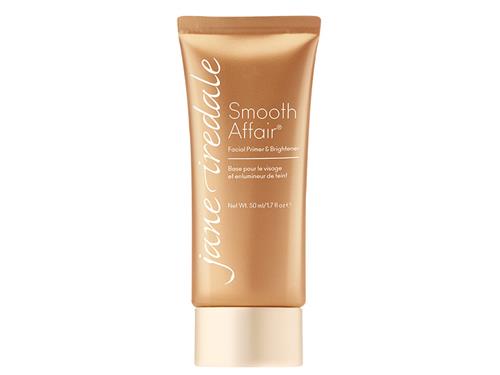 免責聲明
本網頁所載的所有資料、商標、標誌、圖像、短片、聲音檔案、連結及其他資料等(以下簡稱「資料」),只供參考之用,本公司將會隨時更改資料,並由本公司決定而不作另行通知。雖然本公司已盡力確保本網頁的資料準確性,但本公司不會明示或隱含保證該等資料均為準確無誤。本公司不會對任何錯誤或遺漏承擔責任