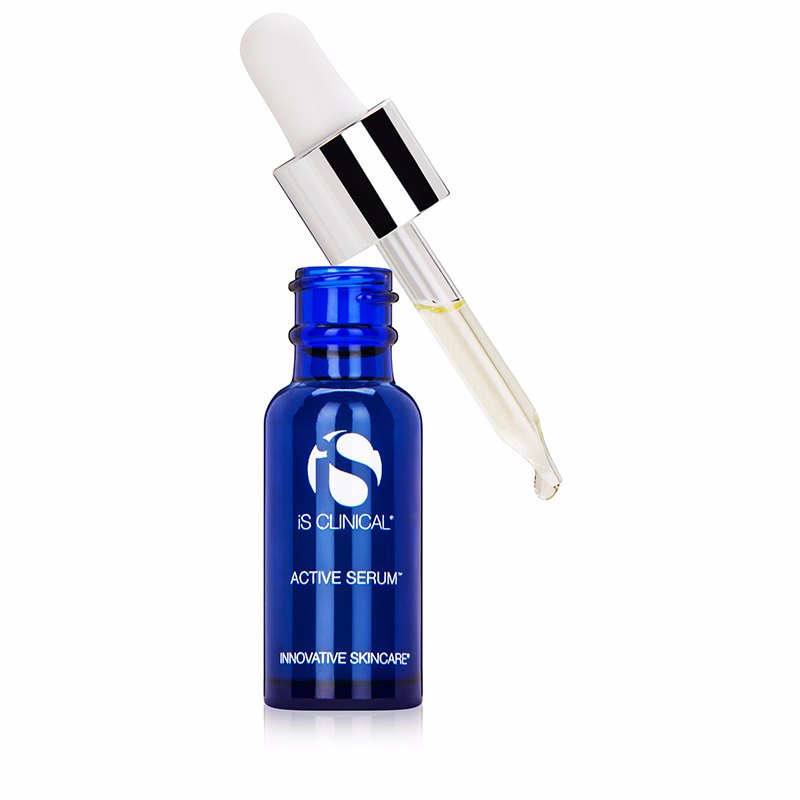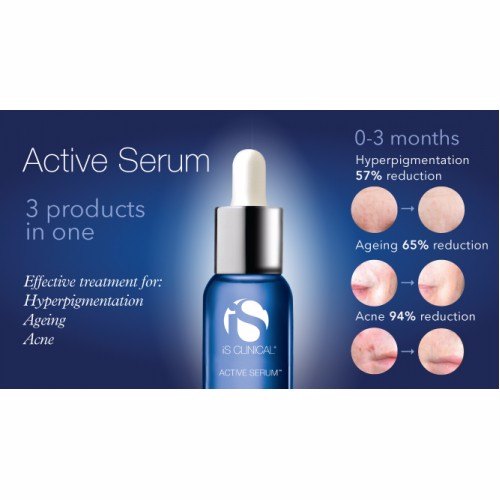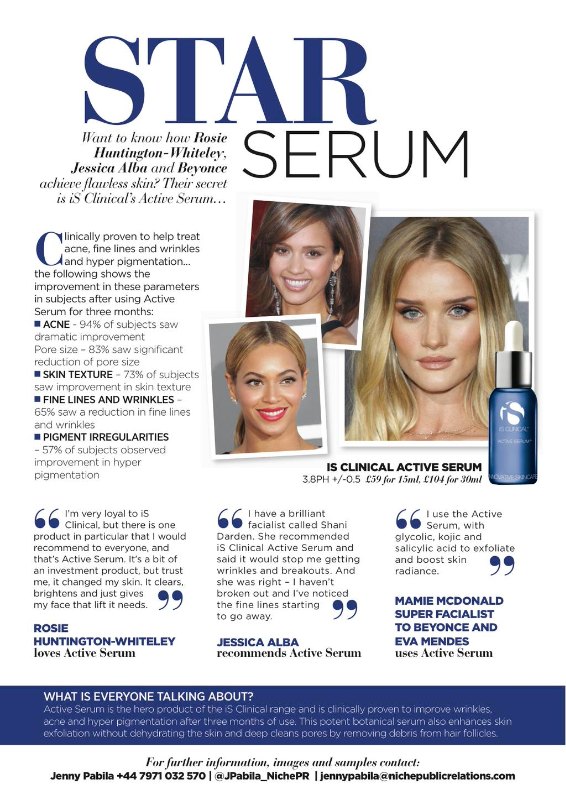 iS Clinical Active Serum 60ml
Model:
All countries
Product Description
iS Clinical Active Serum 60ml
Our most popular product, this fast-acting, long-term, "results-oriented" formula decreases the appearance of fine lines and wrinkles, evens skin tone, and is excellent for blemish-prone skin. Touted by physicians as "remarkable" and "phenomenal," ACTIVE SERUM™ usually produces results within a couple of days. Potent activity will be noted upon application as evidenced by a cool tingling sensation. Excellent for all skin types and for all ages, this powerful botanical serum leaves the skin moist and smooth.
Product Details
This versatile formula provides anti-aging, anti-acne and brightening benefits. It smooths away fine lines and wrinkles while softening the skin's texture. It reduces the appearance of hyperpigmentation, redness and acne, leading to a clearer and healthier-looking complexion. The clinically proven formulation promises both rapid and long-term results.
How to Use
Apply sparingly to clean skin, smoothing over face and neck (or as directed). This "active" product will produce a slight tingling sensation, which should dissipate within a few minutes.
BENEFITS
• Reduces the appearance of fine lines and wrinkles
• Diminishes the appearance of uneven skin tone and blemishes
• Smoothes and softens
• Gives the appearance of smaller pores
• Provides both rapid and long-term results
• Paraben-free
Ingredients
Water/Aqua/Eau, Glycerin, Glyceryl Polyacrylate, Butylene Glycol, SD Alcohol 30, Saccharum Officinarum (Sugar Cane) Extract, Vaccinium Myrtillus (Bilberry) Extract, Triethanolamine, Arbutin, Salix Alba (Willow) Bark Extract, Polyporus Umbellatus (Mushroom) Extract, Menthol, Phenoxyethanol.
Key Ingredients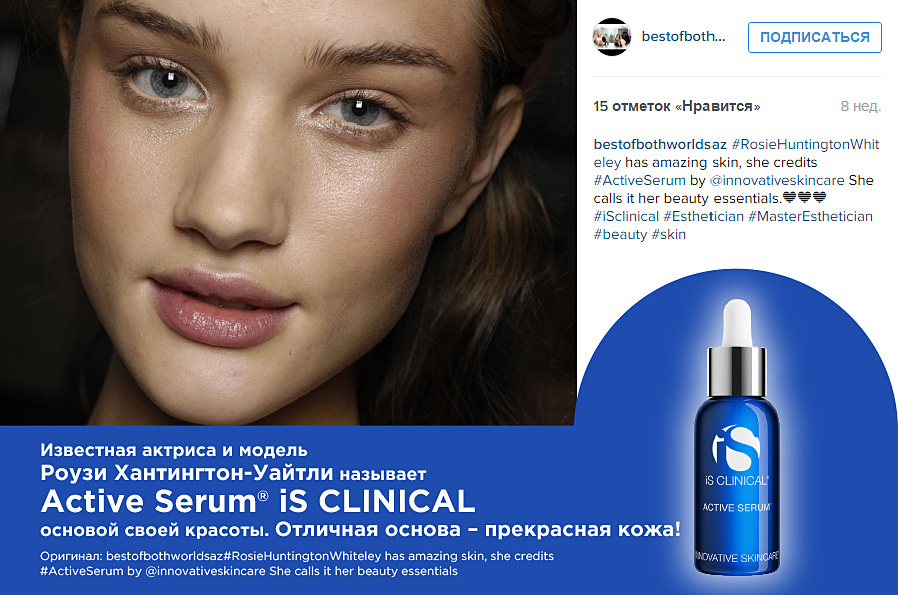 免責聲明
本網頁所載的所有資料、商標、標誌、圖像、短片、聲音檔案、連結及其他資料等(以下簡稱「資料」),只供參考之用,本公司將會隨時更改資料,並由本公司決定而不作另行通知。雖然本公司已盡力確保本網頁的資料準確性,但本公司不會明示或隱含保證該等資料均為準確無誤。本公司不會對任何錯誤或遺漏承擔責任