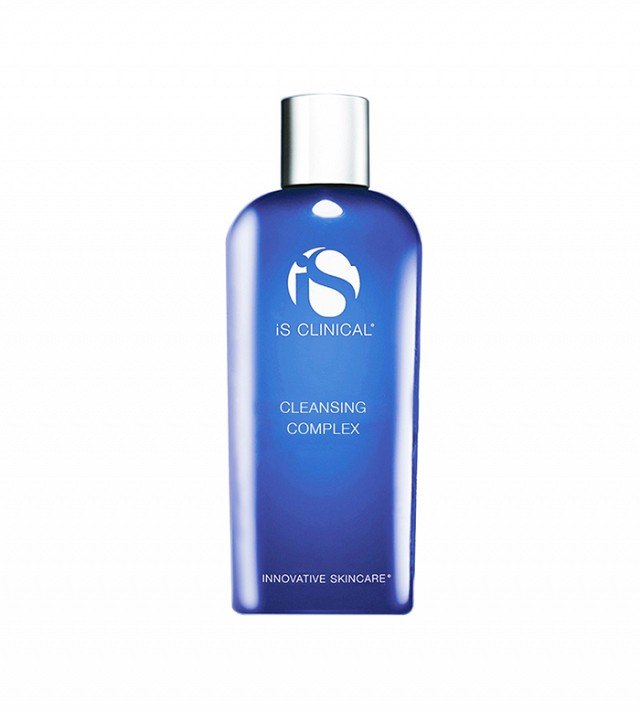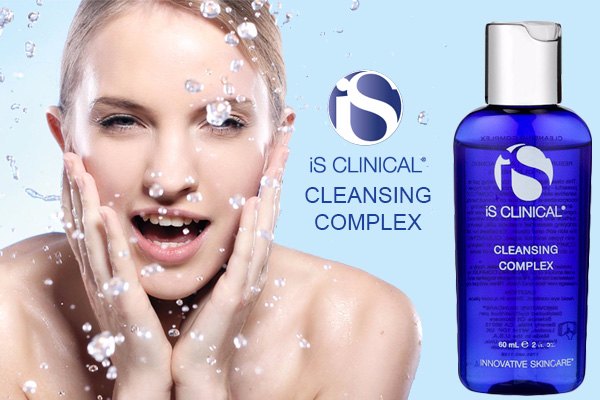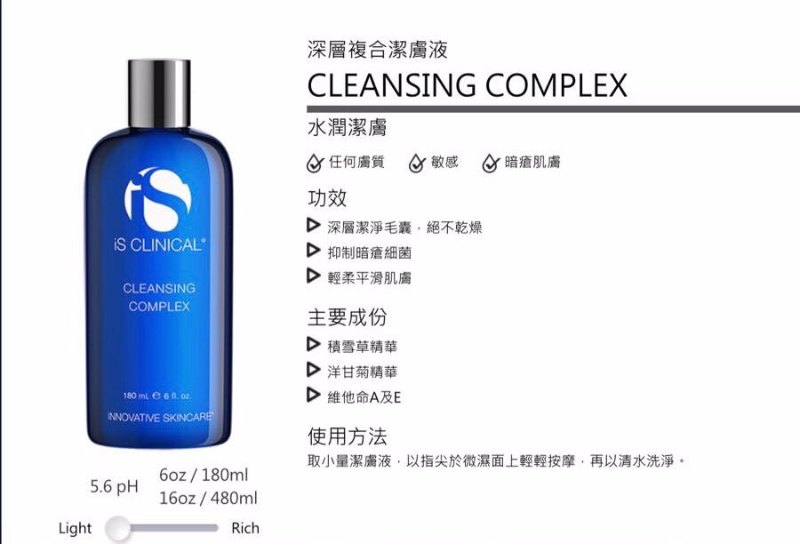 iS Clinical Cleansing Complex 180ml
Model:
All countries
Product Description
iS Clinical Cleansing complex 180ml

Product Description
This clear, lightweight cleansing gel is powerful, yet gentle enough for hypersensitive skin. CLEANSING COMPLEX incorporates a balance of bio-nutrients, antioxidants, and mild resurfacing ingredients that thoroughly cleanse the surface and pores of the skin without stripping essential natural oils, leaving skin soft and smooth. CLEANSING COMPLEX is excellent as a treatment step in professional facials and is very effective for removing makeup. Excellent for all skin types and all ages, this product even helps with acne-prone skin.
Brand Story
At INNOVATIVE SKINCARE, we are dedicated to developing clinically-validated skincare products that improve the physical & emotional well-being of people globally.

Effect
Deep cleansing hair follicles
Antioxidant repair
Gentle cleansing skin, never taut
Completely clean so that the skin can more effectively absorb other nutrients

Instructions

Daily care - first wet with wet face, take a small amount of compound cleanser applied to the surface and gently massage, and then washed with water.

Professional care - can be applied to the surface and gently massage for several minutes, can effectively clean and repair damaged skin.

Main ingredient

Sugar cane 0.4% (provided glycolic acid), chamomile cream 0.2%, Centella asiatica 0.1%, rosin oil 0.025% (vitamin A), vitamin E 0.004%, willow bark essence 0.5%, vitamin C 0.001%

Note:
It does not contain anionic surfactants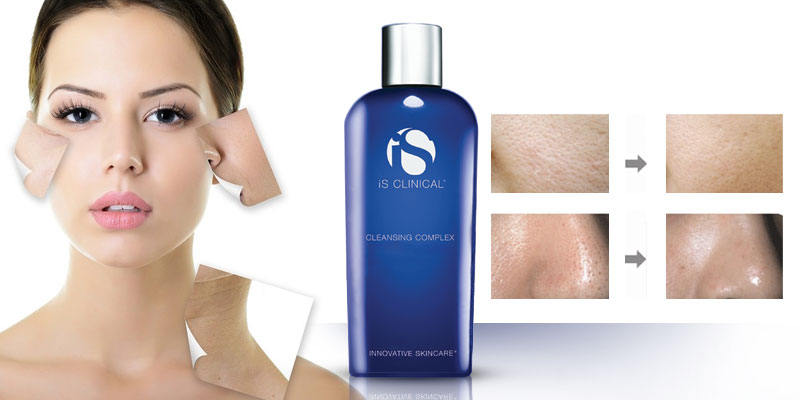 免責聲明
本網頁所載的所有資料、商標、標誌、圖像、短片、聲音檔案、連結及其他資料等(以下簡稱「資料」),只供參考之用,本公司將會隨時更改資料,並由本公司決定而不作另行通知。雖然本公司已盡力確保本網頁的資料準確性,但本公司不會明示或隱含保證該等資料均為準確無誤。本公司不會對任何錯誤或遺漏承擔責任